Accomodations
5th World Congress on Electrical Engineering and Computer Systems and Science (EECSS'19)
August 21 - 23, 2019 | Lisbon, Portugal
The EECSS'19 Congress is composed of 5 conferences
We are pleased to announce that the 5th World Congress on Electrical Engineering and Computer Systems and Science (EECSS'19) will be held at the Hotel Real Palácio. More importantly, we have collaborated with the hotel to offer our customers a reduced rate on the accommodations! This discounted rate is only valid until May 12, 2019.
Discounted Rate Booking Form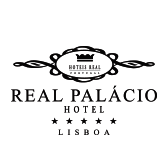 Hotel Real Palácio
R. Tomás Ribeiro 115
1050-228 Lisboa, Portugal


A list of hotels within the walking distance from the conference venue is available below. Please note that the reservations must be made individually directly by either phone or online at a specific hotel. We suggest to make your reservations as early as possible to get the best discount and to avoid any toursit rush.